SKINCARE REWILDED -
to return skin to a more wild or self-willed state
Skincare Rewilded
The Nörre Nordic Way
Rewilding at Nörre Nordic means restoring ancestral ways of caring skin by using ancient wisdom of wild growing plants and herbs of the Arctic hemisphere. Combined with the latest scientific discoveries of skin care, we create luxurious botanical skincare products that protect your skin and make it return to its wild and healthiest state.

Using both ancient and modern techniques, we create result-driven skincare that targets the most common skin issues in a simple, natural, and sustainable way that is ideal not only for your skin but also for people and the planet.
From Arctic wilderness to the bottle
Why are our face oil serums
so effective?
Finnish long, dark and cold Arctic winter and long summer days with endless light create ideal growth conditions for the plants. These extreme growth conditions make the wild herbs and berries we use in our products the most potent and antioxidant-rich plants the world has to offer to us.
Finland is also one of the purest and cleanest countries of the world. Clean soil, pure water and unpolluted air is directly transferred into plants to ensure their superior medicinal and nourishing properties.
Wildcrafting herbs
At Nörre Nordic we do everything ourselves. From forests and meadows straight to the bottle.
After a long winter when summer returns to Finland, we start to roam in nature to gather precious ingredients for our products. Lady's mantle, birch leaves, self heal, yarrow, spruce sprout, meadowsweet, fireweed (…you name it!) are picked with our own hands. We harvest our plants only from purest areas. No herbs are gathered near cities or industrial areas, or close to any major road.
In addition to wildcrafted herbs, we also have our own small garden where we organically grow our medicinal plants – calendula, cornflower, blackcurrant, nettle, raspberry and many more.
Right after picking, we gently and quickly dry the plants in low temperatures to preserve every precious nutrient they have to offer. We do not store dried herbs for long periods of time, as we try to use them as fresh as possible to achieve the most potent and effective products to offer.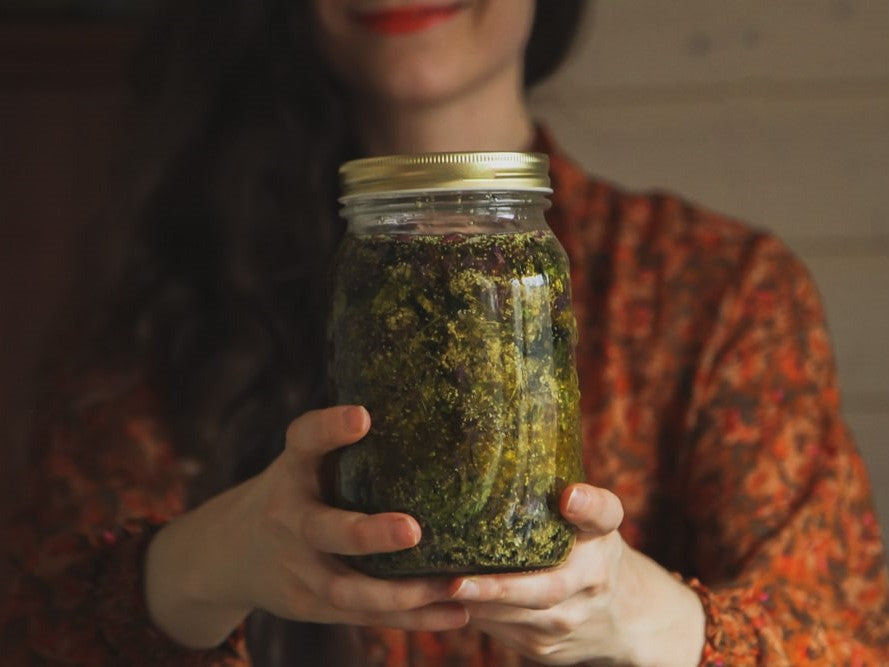 Handmade in small batches
Quality guaranteed
Dried herbs are then infused in high quality organic sunflower oil. The infusion process takes six weeks to produce to make sure we get all the nutrients of the plants into our products. This oil infusion is then blended with luxurious Finnish berry seed oils, such as sea buckthorn, lingonberry and blackcurrant. We only use the most premium quality, non-comedogenic, cold pressed and CO2 extracted oils to ensure our products are exclusive and effective to the skin. All our products are handmade in small batches in our own small production state to ensure the freshness and high quality of our products.